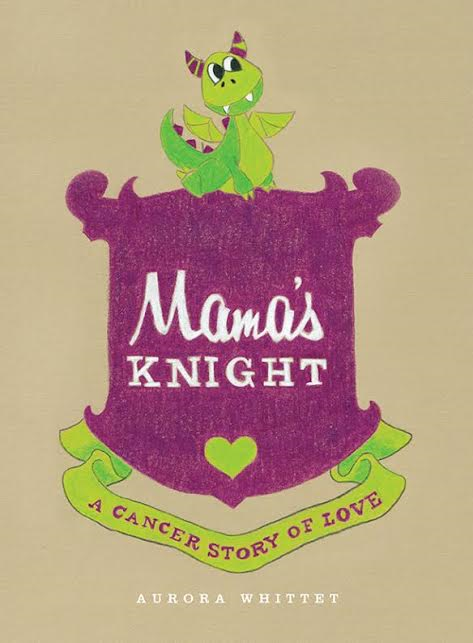 About Mama's Knight: A Cancer Story of Love
Once upon a time . . . It's how all heroes begin their story, and you're a hero, too! Your mama has cancer, and it's a scary journey, but you can help your mama just by being you—special, wonderful, YOU. Your mama loves you just the way you are. You are your mama's knight.
Mama's Knight: A Cancer Story of Love is an emotional toolbox that can help kids and parents communicate about what it means for Mama to have cancer. The book is filled with tools and activities designed to make coping with illness easier on both parent and child, and can be personalized for each child.


My Review : ⭐⭐⭐⭐⭐
This is a beautiful well written story. It is an emotional story and topic when it comes to cancer. I have lost loved ones from cancer I do know it is hard to go through my husband's mom has breast cancer and is doing treatments again for her second time around. But she is a strong fighter.
This is a good book for child and parents to have especially if they don't know what it really means. It's a good tool to have for when you talk to your child about cancer.
Having this book for your children is a good idea to have so they won't be to shy or scared to talk about cancer. There are also some fun activities in this book as well to do with your children.
Recommend to parents who have young children. This is a great way to help your child to not be scared of cancer.
Interview:
Where do you get inspiration for your stories?
Mama's Knight came from the need to help a friend who was diagnosed with brain cancer. She had two little boys at home and there weren't books to help explain her journey to her kids. It wasn't a cancer that people often talk about. So, I set out to create a book that was full of illustrations, ways to get children to talk about emotions, and places for mom to personalize the book for her child. Writing in her own diagnosis and her symptoms. It gives ideas for activities based on the age of the child and most importantly the energy level of mom. Sometimes mom might be too tired to get out of bed, so I worked hard with other moms to come up with ideas on how to bring the kids to her. The book is a great option for gifting to a mom who has been diagnosed with cancer and you just don't know what to say, I often even encourage people to pick one of the activities and buy the supplies for mom with the book, so that they have one ready to start right away.
Do you have another profession besides writing?
I am a designer and illustrator as well as an author. I find my passion creating things. Whether that is painting, drawing, calligraphy, writing, designing logos or websites. I even have a vintage letterpress in my house and adore the joy of creating something so tactile. I love to create all kinds of things, and that is a love language I share with my son. We craft all the time. One of our favorite activities we've done for themamavillage.com site for Mama's Knight was the Sharpie Shoes. He sat on my kitchen table, yes on it, and looked up at me while vandalizing a pair of perfectly new white Keds, smiled and said, "mama this is the best activity ever!" I might have laughed.
Do you snack while writing? Favorite snack?
Chocolate. Bitter horribly delicious chocolate. Dark cocoa. Basically, anything chocolate related that isn't highly sugared and processed. I have even been known to eat little bits of baking chocolate when no one is looking. Gross right, but it is sooooo good. Normally I eat like a hobbit…breakfast, second breakfast, brunch, elevensies…you get the idea, but often when I'm writing I forget to eat. It is like the story and the characters consume me and I can't stop until I know they are safe…or my tummy grumbles…or my dog Luna lays her face on my keyboard and I realize she's hungry and I might be hungry too.
If you're a mom writer, how do you balance your time?
That is hard. Near impossible. What I did was I pick my son first. He's everything. We craft, we play, we read, we sign, we make up stories and as soon as he falls asleep I can write. How I ended up making this all work was I gave up TV. I don't watch it. I also don't watch any of the online TV either. (Except once when I had the stomach flu and I gave in and watched some stuff because I didn't have the energy to move). Basically, I haven't watched TV in over five years. This equals a lot of time I have stolen back to create and write and draw while still being able to be a great mom. We do occasionally watch a movie or go to the theater to see one, but no TV. It's weird, but it works for me.
Name a quirky thing you like to do.
I love to eat. Remember the hobbit thing? Well, cooking from scratch is my hobby, or as I like to say eating is my hobby, because what is the point of cooking if you can't eat it? So, I love to bake and cook and eat. My son is five now, and he loves to help make supper and especially loves to help bake cookies.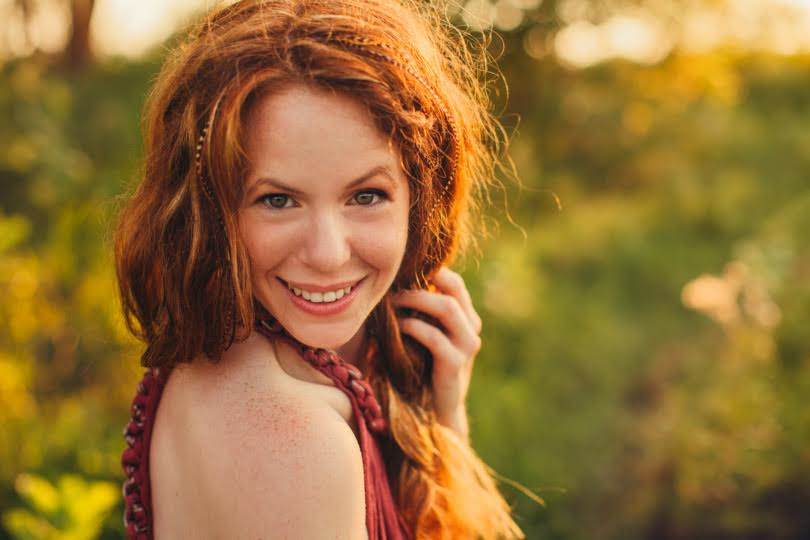 About the Author
Aurora Whittet started out as a wild red-haired girl in Minnesota dreaming up stories for her friends to read. Today, she has completed Bloodmark, Bloodrealms, and Bloodmoon of the Bloodmark Saga trilogy and started her journey into children's books with Mama's Knight in honor of her own mother who lost her battle with cancer. She's a national award-winning graphic designer and birth doula in her day jobs. Aurora lives with her family in Minnesota.



The Giveaway
Win a signed copy of Mama's Knight: A Cancer Story of Love (USA only – 5 winners total)
a Rafflecopter giveaway