GENRE New Adult Romance

His to Have is a very steamy new adult romance with a perfect HEA.

"Fifty Shades of Grey for the Girls generation."

Reagan

There's a whole bunch of things I need right now—to feel at home in this big, lonely city. To stop working my ass off. To find myself a nice, normal guy. One thing I sure as hell don't need is Adler Montgomery crashing into my world and telling me what I need.

Cock-sure, tattooed, moneyed, too sexy for his own good. Not my type, at all. And yet…

When his hand tightens in my hair, suddenly, all I need is him.

He opens my eyes to a whole new world, possesses me in every possible way, sets me on fire with his sweet, filthy words. And then he pushes me away. I know I should run, keep my heart safe, but that turns out to be the hardest thing of all.

Adler

She thought I was giving her a line. And that's probably for the best, because the truth is dangerous. No-one's eyes have ever looked so vulnerable, made me want to break all my rules. They make me chase her when I know I shouldn't. They make me cruel; they make me soft. But more than that, they make me feel. And I don't like that.

I tell myself she's only a sub, that I'm helping her to discover her dark side. But the more I listen to her smart, feisty voice and the more I see she doesn't take any crap from anyone, the deeper I fall. I've never met anyone like Reagan Lockhart before, but letting her in could mean ruin for both of us.
Excerpt
The lobby is stunning, just like the photos, but even more opulent. I swallow down a burst of nerves as the hostess takes my coat and shows me through. I scan the room for him. He's at the bar in a light-gray suit and white shirt, open at the neck, a drink in his right hand, speaking to the bartender. My heart thuds against my rib cage. I've taken five steps when that perfect profile angles toward me, and the world seems to stop turning. There's so much desire and hunger in his eyes that it makes me dizzy. For the first time in my life, I feel like a princess. He watches me approach, a hint of a smile curving his lips, and I feel self-conscious, like I'm on a catwalk. Don't trip, Lockhart.
"You look beautiful, Reagan," he says, his voice a little husky. He lays his hands on my waist, draws me close, and kisses me on both cheeks. I can practically feel my pupils dilating as I drink him in. His beard is trimmed more neatly tonight, better displaying the smooth planes of his face, and his messy quiff is neatly brushed back. The open neck of his shirt reveals a hint of his pecs and the beginning of his tattoo. I imagine myself unfastening the rest of those buttons.
About the Author: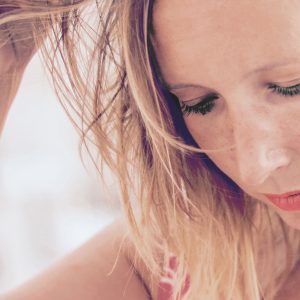 Devon
Devon Birchley writes wild romances with a dirty twist. Her stories are full of sexy, dominant men, forbidden adventures, guilty pleasures and spine-tingling happily ever afters!
Subscribe to Devon's mailing list and be the first to know about new releases, promotions and giveaways.
Newsletter | Facebook | Facebook Page | Twitter
Buy the book for only $0.99 at
Amazon
.
Giveaway:
a Rafflecopter giveaway